Steve Chang, PhD 
Assistant Professor of Psychology and of Neuroscience
Kavli Institute for Neuroscience at Yale
Ph.D. (Washington Univ. in St. Louis) 

Olga Dal Monte, PhD 
Postdoctoral associate
Ph.D. (University of Turin & NIMH)
Olga received her PhD from University of Turin and NIMH. For her PhD, she worked with Bruno Averbeck and Betsy Murray. Olga is interested in the neural mechanisms behind social decision-making and gaze interactions.

Chengchi Chu, PhD (starting in 2/2018)
Postdoctoral associate
Ph.D. (Institute of Neuroscience, National Yang-Ming University)
Chengchi received his PhD in Neuroscience working with Chou Hung, where he studied visual receptive field tuning properties of macaque V1 neurons.
Amrita Nair, PhD 
Lab coordinator / manager
Ph.D. (Duke University)
Amrita received her PhD from Duke University working with Michael Platt. For her PhD work, she examined how social status is represented in the posterior cingulate cortex.
Jessica Joiner 
Ph.D. student in Psychology
Jessica received her BS in Psychology from Sweet Briar College. She then worked at Columbia University before joining the lab. She is interested in how the brain relatively values social and nonsocial rewards in making decisions and theory of mind capacity/limitations in nonhuman animals.

Matthew Piva 
Ph.D. student in the Interdepartmental Neuroscience Program (INP)
Matt received his BS in Physiology from University of British Columbia. He is interested in social gaze dynamics, neuroeconomics approach to studying the encoding of self and other in the brain, and translating his findings to autism.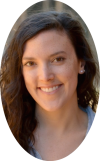 Courtney Turrin 
Ph.D. student in Psychology
Courtney received her BS degree in Biology from Bucknell University, and then her MS degree in Biology from William and Mary. She is interested in the neural mechanisms underlying social information foraging and the role of norepinephrine in foraging decisions.

Hannah Weinberg-Wolf 
Ph.D. student in Psychology
Hannah received her BA degree in Biological Basis of Behavior from Johns Hopkins University and her MA degree in Museum Studies from Johns Hopkins University. She then worked at Princeton University before joining the lab. She is interested in how serotonin regulates socio-emotional processing. 
Siqi (Alice) Fan
Ph.D. student in Psychology
Siqi received her BS degree in Neuroscience and Mathematics from Vassar College. She has research experience in a variety of organisms, from flies to humans. She is planning to lead cortical microstimulation projects in the lab.

Nicholas Fagan 
Data Analyst
Yale Class of 2015
Nick received his BS in Psychology (with Distinction, Neuroscience Track) from Yale University. He is interested in computational neuroscience and anything that is computer science related.

Spencer Birney
Undergraduate in Cognitive Science. Spencer is interested in behavioral economics principles guiding decisions impacting others.
Affiliated  Lab  Members

Vered Zafrany (joint w/ Lee lab, Arnsten lab, and Wang lab) 
Vered is a Systems Programmer, primarily in the Lee lab. Vered helps maintain software and hardware in the Lee, Chang, Arnsten and Wang labs.

Marianne Horn (joint w/ many other labs in the Neuroscience Department) 
Marianne is a Research Associate, primarily in the Rakic lab. She helps with surgery preparation and MRI scanning.
_________________________________
_________________________________________________________
Lab  Alumni 

Kayla Velnoskey
: was a grad student –> went to marketing position at the THREE Group in the Fall of 2017.
Marios Tringides
: was an undergraduate –> to Duke University Neurobiology PhD program in 2017 with Doris Duke Fellowship on top.
Jason Morris
: was an undergraduate –> Washington University School of Medicine in St. Louis MD program in 2017 with Full-ride.
Angie Fuentes
: was an undergraduate –> University of Illinois Chicago MD program in 2017.
Doug Streat
: was an undergraduate –> Yale University School of Public Health MPH program in 2016.

Weston Pack
: was a postdoc –> the Second Sight in 2016.