Director

Steve Chang, PhD 

Assistant Professor
Department of Neuroscience [
profile
]
Kavli Institute for Neuroscience [
link
]
Interdepartmental Neuroscience Program [link]
Ph.D. (Washington Univ. in St. Louis) 
Visiting Fellow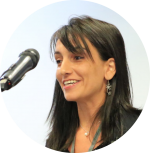 Postodocal Associates
Amrita Nair, PhD 

Postdoctoral associate
Ph.D. (Duke University)
Amrita received her PhD from Duke University working with Michael Platt. For her PhD work, she examined how social status is represented in the posterior cingulate cortex.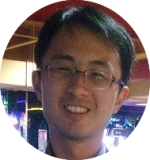 Chengchi Chu, PhD 

Ph.D. (Institute of Neuroscience, National Yang-Ming University)
Chengchi received his PhD in Neuroscience working with Chou Hung, where he studied visual receptive field tuning properties of macaque V1 neurons. Chengchi is interested in computational approaches to understanding the neural mechanisms of social behavior.
Graduate Students
Jessica Joiner 

Graduate student
Jessica received her BS in Psychology from Sweet Briar College. She then worked at Columbia University before joining the lab. She is interested in how the brain relatively values social and nonsocial rewards in making decisions and theory of mind capacity/limitations in nonhuman animals.
Hannah Weinberg-Wolf 

Graduate student
Hannah received her BA degree in Biological Basis of Behavior from Johns Hopkins University and her MA degree in Museum Studies from Johns Hopkins University. She then worked at Princeton University before joining the lab. She is interested in how serotonin regulates socio-emotional processing and effortful control in the brain.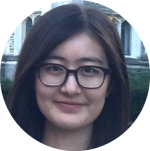 Siqi Fan 

Graduate student
Siqi received her BS degree in Neuroscience and Mathematics from Vassar College. She has research experience in a variety of organisms, from flies to humans. She is interested in causal mechanisms underlying social cognition and social decision-making.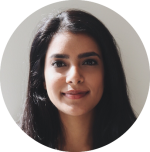 Megha Chawla 

Graduate student (Starting in Fall 2019)
Megha received her BA degree in Psychology from University of Southern California, followed by receiving her Masters level degree in Neuroscience from University College London. Afterwards, she conducted several fMRI studies in humans, including working with Ifat Levy at Yale University School of Medicine. Megha is interested in neural mechanisms underlying social decision-making in humans.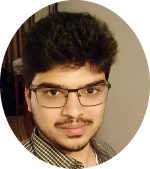 Prabaha Gangopadhyay 

Graduate student (Starting in Fall 2019)
Prabaha received his integrated BS and MS degrees in Biology from the Indian Institute of Science. For his research prior to joining the lab, Prabaha worked on understanding neural mechanisms of high-level vision in the inferior temporal cortex. Prabaha is interested in neural mechanisms underlying social behavior.
Programmer

Nicholas Fagan 

Data Analyst
Yale Class of 2015
Nick received his BS in Psychology (with Distinction, Neuroscience Track) from Yale University. He is interested in computational neuroscience and anything that is computer science related.
Undergraduate Students
Cameron Martel 

Undergraduate researcher
Cameron is a Cognitive Science major in the lab interested in the serotonergic regulation of social and cognitive processing.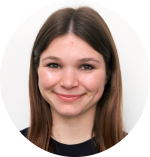 Emma Blue Kirby 

Undergraduate researcher
Emma is a Cognitive Science and Applied Mathematics major in the lab interested in neuropharmacological modulations of social cognition.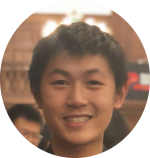 MichaelZhou 

Undergraduate researcher
Michael is a Neuroscience and Statistics major in the lab interested in modeling behavioral and neural aspects of social gaze dynamics.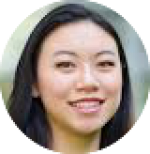 Collaborating Lab Members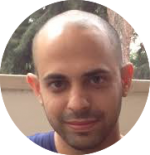 Shay Ben Heim 

Postdoctoral associate
Shay is a postdoctoral associate in Laurie Santo's lab working on a cross-species project of consciousness.

Anton Gollwitzer 

Graduate student
Anton is a graduate student in John Bargh's lab who is collaborating with us in studying pattern deviancy aversion and social preference. 
Lab Alumni (selected list)
Olga Dal Monte, Ph.D 
(postdoc –> faculty at University of Turin
)
Matthew Piva, Ph.D (grad student)
Weston Pack, PhD (postdoc –> Biomedical industry)
Courtney Turrin (grad student –> Digital marketing industry)
Kayla Velnoskey 
(grad student –> Data science industry)
Jason Morris (undergrad thesis –> WashU MD program, full scholarship)
Marios Tringides (undergrad thesis –> Duke Univ. Neurobiology PhD program)
Angelica Fuentes (undergrad thesis –> U Illinois Chicago MD program)
Doug Streat (undergrad thesis –> Yale Sch of Public Health program)
Spencer Birney (undergrad research –> Data science industry)
Shamma Ahmed (visiting student from Cornell –> back to Cornell)